NissanConnect for Sale in Duarte, CA

Upgrade Your Daily Commute with NissanConnect
Nissan Connect is a service that you can get when you buy a Nissan vehicle that keeps you connected, but also has some other great perks to enhance your driving experience. Check our new and used inventory of Nissan vehicles at Nissan of Duarte and find out which newer models can start you out on NissanConnect.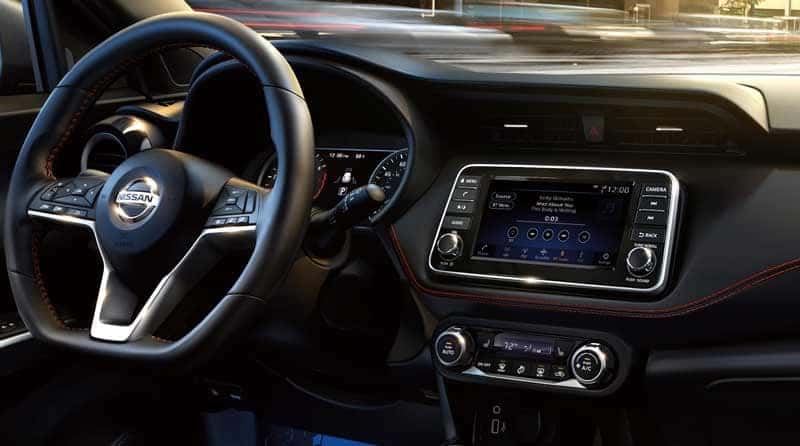 Nissan Concierge
Nissan Concierge provides you with access to a real live concierge team that will work with you to schedule vehicle services, book event tickets, and so much more. Our Nissan Concierge team is there to provide you with help and assistance if you need it and you can access our Concierge team from inside or outside of your vehicle.
NissanConnect System
It doesn't matter if you are looking for help features to stream your favorite music or want to find a Nissan that will offer safety and security features like Automatic Collision Notification or Keyless Entry. You will find a NissanConnect feature that will meet your needs.
Take Advantage of NissanConnect When You Drive Around Los Angeles
Your vehicle coupled with NissanConnect offers a great deal of potential to unlock, such as:
Security and convenience with easy access to emergency services, remote connectivity and more to help you in your travels through Sirius XM.
Enhance your electric driving experience with your Nissan LEAF with NissanConnect EV Services that will allow you to get access to remote battery charging using your Amazon Alexa, Google Assistant and Smart Devices.
With your Sirius XM services through NissanConnect, you can access over 165 satellite radio channels and get Sirius XM Traffic and Travel Link to help you reach your next destination.
NissanConnect also provides you with Wi-Fi Hotspot, to help connect you even more when you are on the go, and gives your passengers the ability to browse, stream, share and more, all without leaving your vehicle.
Connecting to Siri has never been easier with Eyes Free which uses a compatible iPhone and your vehicle's Bluetooth technology to make the most out of NissanConnect , while keeping your eyes on the road and hands on the wheel.
If you are not an Apple user, you also get access to Android Auto so you can get information about the road ahead to keep safety in mind when you drive.
Travel Planning is also easier with NissanConnect's Intelligent Route Planner so you can create an itinerary of your travels, choose routes with charging stations, fast charging stations, and gas stations.
Whether you travel a lot or a little, NissanConnect services will enhance those trips to the office, the store, or across the country. NissanConnect is available on all Nissan models with a free trial of three years and on a six-month trial with Premium Plus Services.
---
New Nissan Models with NissanConnect for Sale in Duarte, CA
If you live in or near Anaheim, Arcadia, or El Monte and you want to learn more about NissanConnect, stop by or contact us at Nissan of Duarte and speak with our staff. Let your new Nissan adventure begin with us and NissanConnect today.