Nissan EVs and Hybrids in Duarte, CA

Nissan EVs and Hybrids at Nissan Of Duarte
When shopping for a new Nissan, it is essential to have a basic understanding of your choices for your new vehicle. In California, there are many benefits to owning a hybrid or electric vehicle. But first, you will want to have a bit of information about how these vehicles function and their power source or sources. Then, you will be able to make a well-informed decision and purchase the new Nissan that is ideal for you.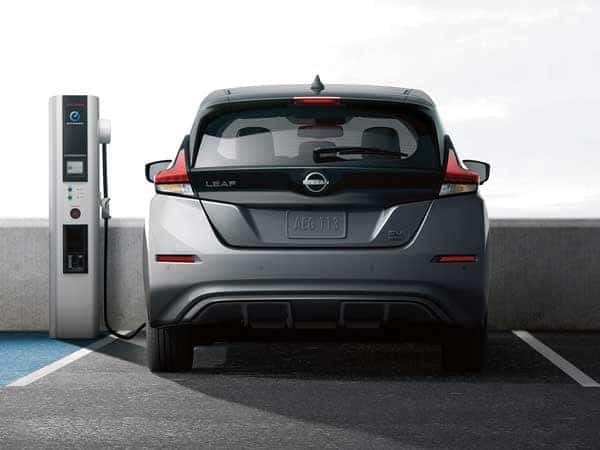 WHAT IS A HYBRID?
Most buyers are shocked to learn that a hybrid vehicle is entirely fueled by gasoline but uses an electric motor to assist with propulsion or reduce fuel consumption. Some of the time, only the gasoline motor is functioning. But other times, both engines are working in unison. The electric motor works as a generator when you apply the brakes. The energy generated is stored in a small battery to be used the next time to accelerate from a stop. This reduces the gasoline needed to start moving your vehicle.
PLUG-IN HYBRIDS
Plug-in hybrids are very much like the hybrids mentioned above. Only the alternate power is on a much larger scale. The batteries are much larger and must be charged from an external source. The battery can power the vehicle, but the gas engine takes over the propulsion as it runs down. This system also uses regenerative braking for a small amount of recharging. The simple rule is that if you can plug in and gas up your vehicle, it is a plug-in hybrid.
WHAT IS AN ELECTRIC VEHICLE?
Electric vehicles use only a large battery for power. The electric motor in these vehicles is large enough to provide all of the propulsion needed for operation, even at highway speeds. The batteries on electric vehicles need to be charged either from a fast-charging DC power station or at home from an AC power supply. An example of an all-electric car is the Nissan Leaf.
---
California Electric Vehicle Incentives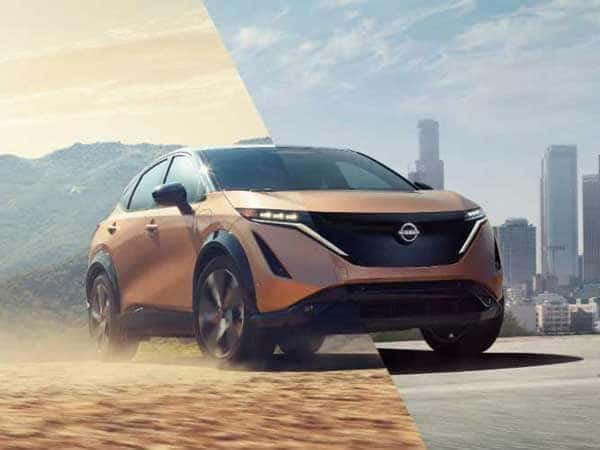 THE 2023 NISSAN ARIYA
Power: With the ability to go from zero to sixty in only 4.8 seconds with some trims, the ARIYA manages to beat out some sports cars. It also offers up to 304 miles of range and an incredible 389 horsepower. Even though this model is an SUV, it offers snappy handling that allows it to gracefully glide around corners, and you'll find that it's incredibly responsive. It even offers e-4ORCE All-Wheel Drive for more traction.
Interior and Exterior: When you step inside the ARIYA, you'll be greeted with a serene and comfortable cabin. With a traditional Japanese design, Zero Gravity front seats, and even a floor lantern, it's hard to beat this model's pure coziness. You'll also find that you have plenty of options for storage, as you'll have an interior cargo capacity of up to 59.7 cubic feet. You can even opt for features like a Divide-N-Hide cargo system, or the available Motion Activated Liftgate. When it comes to versatility and comfort, this model is a premier option, and you'll be offered a bold look on the outside as well.
Technology: When it comes to technology, the ARIYA certainly isn't lacking, as it offers cutting-edge features. Alongside six standard safety systems, you'll be able to opt for features like ProPILOT Park, which can quite literally park your model for you. You may also want to opt for ProPilot Assist 2.0, which offers hands-free driving. When you want to see what the future of automobiles looks like, you'll want to finance the ARIYA.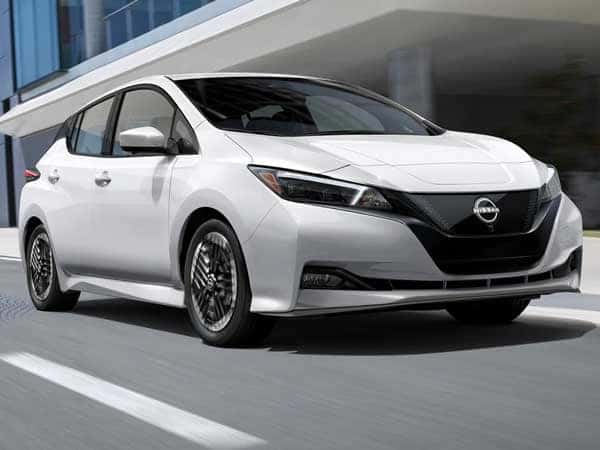 THE 2023 NISSAN LEAF
Power: The first thing that makes the Nissan Leaf interesting is the fact that it offers two different batteries for you to choose from. You can either opt for the 40kWh battery that's good for 149 miles or the 60kWh battery that offers a range of 212 miles respectively. The 60kWh battery also boasts 214 horsepower, which gives it an extra boost in speed. When you're driving the LEAF, you can expect quiet, quick performance.
Interior and Exterior: With room for five, you won't have to worry about leaving anyone behind on your next trip. You'll also be able to opt for an available power driver's seat, which will drastically improve your comfort on long road trips, as you'll be able to make sure that your seat is in the perfect spot. When it comes to storage in the back, you'll have folding rear seats and up to 23.6 cubic feet of cargo space with your trunk.
Technology: With six highly advanced safety systems becoming standard, the Nissan LEAF is great for small families. You'll have reliable safety, and you can always opt for other features like the available Intelligent Around View Monitor. You'll also find that you have voice commands, a powerful infotainment system, and more. You can even use your phone as a remote, as you'll be able to connect via either Apple CarPlay or Android Auto, where you'll have access to all your music, contacts, and more.
---
WHAT TO CONSIDER WHEN GOING GREEN
A hybrid is a great way to reduce the amount of gasoline you are regularly using. It also reduces the pollutants your vehicle is emitting. But you will still be stopping for gas periodically and providing the routine care required by a combustion engine, such as oil changes.
Going all-electric will eliminate your need to ever stop for a tank of gas. And you will not be concerned with vehicle emissions or oil changes. But you will need to figure out how you will be recharging your vehicle's batteries. Many public charging stations offer a DC fast charge that provides a significant charge in minutes rather than hours. But for charging at home on an AC system, the charge time can require eight to ten hours for a full charge.
Visit the automotive experts at Nissan of Duarte to learn more about the benefits of owning an environmentally friendly Nissan. The benefits keep getting better, from lower operating costs to free parking in cities like Pasadena and uses of the HOV lane.